A new way to...

learn

advance

progress
GEparle is a French language school active in Geneva and in the Western part of Switzerland. We offer flexible face-to-face sessions at your house, at your workplace and/or online trainings dispensed by certified teachers.
---
Face-to-face training
Because we believe in the power of education, we offer traditional face-to-face courses consisting in real world meetings with a teacher.
Serious gaming
We are absolutely convinced that games are a huge help and enhancement tool for any learning experience. If you want to have a fun experience in French learning, come and play with us!.
Online Resources
New media provides an invaluable enrichment to any learning experience. Complete your traditional training by online paths on our platform which provides videos, podcasts, exercises, documents, etc.
For Companies
We offer a special package tailored for companies that includes a wide access to our services. Our teachers are available to come to your office grounds.
Virtual Classes
If you wish to meet your teacher online, you can add virtual classes to your training and join her/him in onlinemeetings.
For Individuals
Our goal is simple: promote the French language all over the town, why not the world, and help those who wish to learn this beautiful and complex language. So, as we say in French:Bienvenue !
La connaissance des mots conduit à la connaissance des choses.
Apprendre sans réfléchir est vain. Réfléchir sans apprendre est dangereux.
C'est ce que nous pensons déjà connaître qui nous empêche souvent d'apprendre.
Who We Are
GEparle is a team of native and certified teachers in love with the Langue de Molière who want to share their passion with the help of innovative tools.
One of our goals is to help expats and newcomers have a memorable experience of their time in Geneva or in Switzerland. This is why we pay a particular attention to the way they tame the area and why we offer a special learning path to all those who would like to make their integration easier.
We strongly believe that ICT (information and communications technology) make any learning experience richer, more efficient... and fun! By choosing to add these digital resources to your courses, you will give you will be able to practice whenever and wherever you want and to communicate and collaborate online with your coach or with your classmates.
Behind the scenes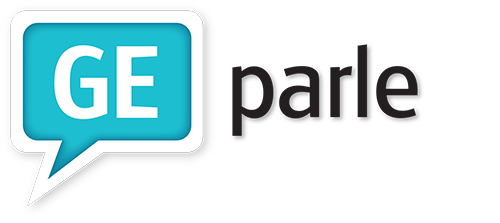 Our Method
Certified and native speaker teachers
---
Our Values
We combine pedagogy and new technologies in order to make learning more flexible and fun.
All our teachers are experienced and certified French native speakers. They all hold a Master's degree.
Our organization is in the process of eduQua standardization.
We adapt our learning solution to the personal needs and goals of each of our students.
Our priority : offer useful teaching and coaching in order to help students to achieve their goals.
Our attention : avoid all kind of waste and support organizations with similar goals.
---